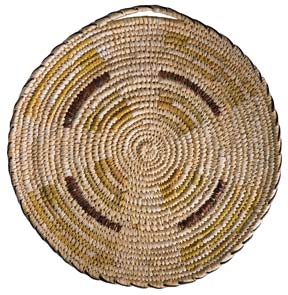 Ak-Chin is an O'odham word translated to mean "mouth of the wash" or "place where the wash loses itself in the sand or ground." The term refers to a type of farming that relies on washes – seasonal food-plains created by winter snows and summer rains. In May 1912, President Taft signed for a 47,600 acre reservation. However, the acreage was reduced to just less than 22,000 acres the following year.
The tribe's government was formally organized in 1961, under the Indian Reorganization Act of 1934. The Ak-Chin Indian Community is governed by a 5 member Tribal Council; which oversees the governmental operations and departments that service the community of Ak-Chin.
Ak-Chin has an enrollment of over 770 tribal members. Its first major enterprise was Ak-Chin Farms, which currently harvests over 15,000 acres, making it one of the largest farming communities in the U.S.
Ak-Chin Indian Community also houses the Ak-Chin Him Dak Eco-Museum, the first of its kind in America. The Him-Dak is a place were objects of our past are conserved and shared. The Him-Dak hosts two yearly celebrations; the annual Him-Dak Celebration held in April and the Native American Recognition Day Celebration held in September.
Kin 92: Yellow Magnetic Human
I unify in order to influence
I seal the process of free will
With the magnetic tone of purpose
I am guided by my own power doubled.
Spring Equinox (N. hemisphere) and Autumn (S. hemisphere). Naw Ruz/ Narooz (Hindu, Zoroastrian and Baha'i New Years.) Telepathic technologies such as bi-location will eventually replace the need to travel physically.*
*
Star Traveler's 13 Moon Almanac of Synchronicity, Galactic Research Institute, Law of Time Press, Ashland, Oregon, 2015-2016.
The Sacred Tzolk'in
Sahasrara Chakra (Dali Plasma)