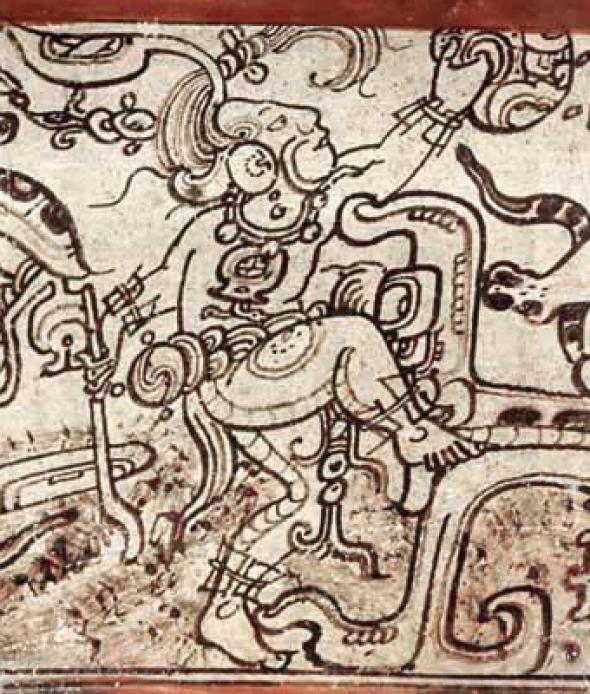 Chahk detail from a Codex style vessel in the Metropolitan Museum of Art.
This particular variant is known as Chak Xib Chahk.
In Death's apparent frozen Sleep –
Dreamless Days march one against another
Like Soldiers gone to Battle
Each fiercer than its Brother
The layered Depths of Frost
Assume the Chill of loneliness
Of Dormancy and cruel Duress
The Cycle of a Season's Rest –
The Time when all Things lay
Beneath sweet sugared Snow
Kin 207: Blue Crystal Hand
I dedicate in order to know
I seal the store of accomplishment
With the crystal tone of cooperation
I am guided by the power of self-generation.
A radiogram is a psycho-sensory message unit experienced as a "broadcast."*
*
Star Traveler's 13 Moon Almanac of Synchronicity, Galactic Research Institute, Law of Time Press, Ashland, Oregon, 2015-2016.
Ajna Chakra (Gamma Plasma)